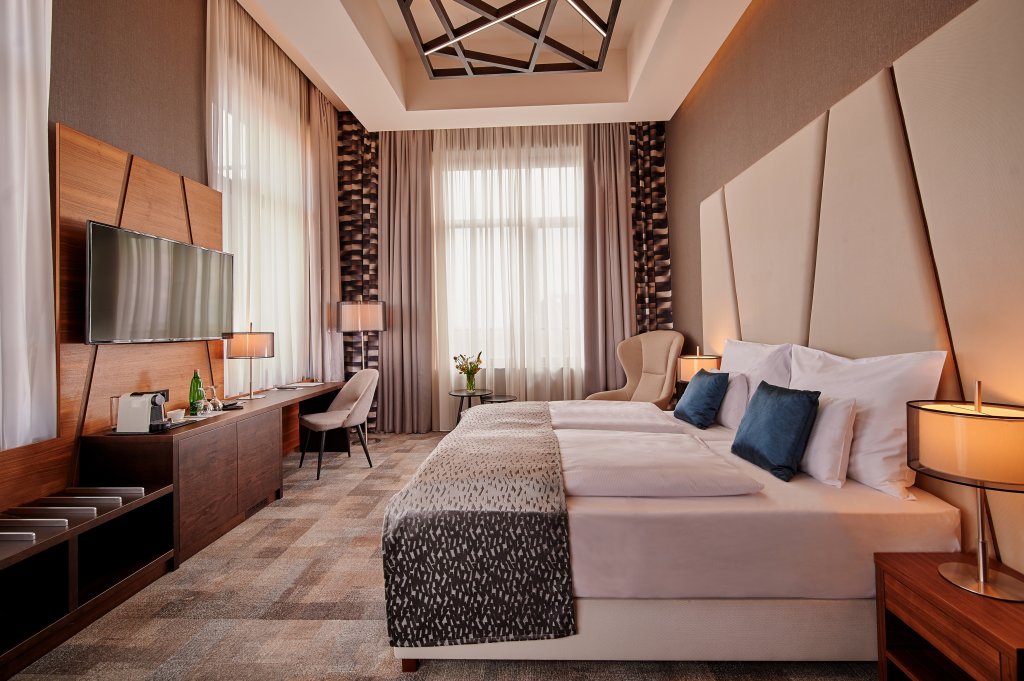 When creating the room selection of the Artis Boutique Hotel****, our aim was for everyone to find the best possible fit.
All our rooms on the first, second and third floors have high ceilings, most of the bathrooms come with a shower. Other than our spacious superior rooms, one may also choose our comfortable standard double rooms. There is also a standard single room on every floor, they come with a queen-size (200 x 140) bed, providing maximum comfort.
The topmost floor houses 6 rooms with modern atmosphere, one of which is our two-room suite and one is our one-room suite, discreetly split into a living room and a bedroom area.
This room, along with our couch-equipped superior rooms are ideal for families and businessmen planning a longer stay.